Skin Care
The No.1 way to look younger.
Who knew skin care was so important?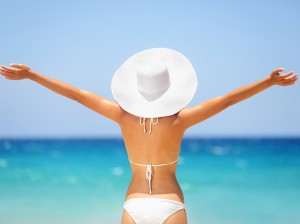 The skin is the largest organ of the body and yet most of us don't do enough to maintain our skin's health.
For most individuals, sun (ultraviolet, UV) light exposure accounts for a significant amount of our skin damage and visible aging. Photoaged skin is thickened, wrinkled, rough, leathery, and blemished—containing dilated capillaries, mottled pigmentation, and perhaps even precancerous lesions or malignancies. Sun damage and the adverse effects of sun exposure can be minimized or prevented by skin care products and treatments that provide sun protection, restore antioxidant levels, and promote collagen and elastin production. Unfortunately, most people never consider the importance of skin care and UV protection until the effects of long-term exposure earlier in life begin to appear around 30-35 years of age.
Our medical skin care clinic offers treatments for all skin types and a variety of skin disorders, often combined with medical prescriptions and recommendations for the use of corrective products at home. Skin care administered under the supervision of your plastic surgeon utilizes specialized treatments, and products with higher concentrations of essential active ingredients. It is therefore much more effective in correcting skin damage and promoting and maintaining healthy skin. Each patient receives a personalized skin evaluation performed by an experienced aesthetician. We design a skin care program to specifically meet individual needs and continue to offer recommendations as these needs change.
Learn more about the importance of skin care >
View our skin care products >
---
What you need to know about Sunscreens & Sun Protection >
Neocutis Skin Care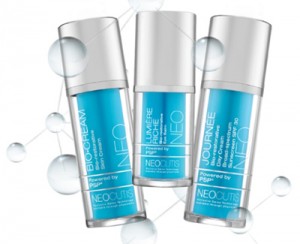 Neocutis Skin Care provides visible results powered by processed skin cell proteins. Neocutis offers a comprehensive  collection of products designed to address the signs of aging, pigmentation, and oxidative stress.  These products not only work to correct these key concerns, but also help to protect the skin to prevent future damage. Their proprietary PSP-based products contain an optimal mixture of cellular growth factors and cytokines to increase collagen production. The new MPC-based products contain a synthetic blend of peptides (matrikine analogues) which also increase elastin and hyaluronic acid production. Neocutis is skin care technology that helps maintain healthy skin.  Neocutis with PSP >
Hair Removal

With over 1,000,000 procedures, laser hair removal continues to be one of America's most popular cosmetic procedures. Never having to shave again is a convenience to be sure, but for many, it's a life changing experience that's so simple to correct.  Unwanted hair can be a thing of the past.  Learn more >