Want to learn more?
Review the sites of the those we work with.
On this page are links to websites, products, and articles that we think have value to many of our patients.
 The first list is our "Friends"…a group of people we know that offer services and products we think will enhance your life. Below that is a list of popular "Industry"  products and companies whose sites may offer additional information should you need it. We don't take ownership of the content you may find on these sites, but when you're trying to determine if a particular procedure is right for you, it's our belief that an informed patient makes the best decisions.
Friends

Allure Intimate Apparel offers one on one professional bra fitting in an inviting, comfortable boutique setting.  Each of our sales associates is trained thoroughly and attends regular bra fit training with our vendors. To achieve the most comfortable, supportive fit for our clients, we carry 7 different brands in 140+ sizes!  Additionally, we have developed relationships with area breast surgeons and breast care coordinators to fully understand the unique needs of women post-surgically.   Allure Intimate Apparel

Geneva Healthcare offers an extensive selection of foam and gel positioning products, servicing the medical procedure, recovery and rehabilitation, and everyday markets. As a leader in the industry, Geneva is focused on patient-centric solutions, working closely patients and caregivers alike to develop unique products to meet the needs of any positioning situation. Geneva Healthcare is further committed to the environment, offering a certified eco-friendly, plant-based product revolutionary to the medical foam industry.   Geneva Healthcare Positioning Products

JacksonSpencer is one of the Midwest's premier branding companies under the direction of Creative Director Mike Farley.  Serving entrepreneurial clients of all sizes, JacksonSpencer helps businesses find a unique advantage in their market place, then consistently brand that asset to gain greater profitability and stature.  JacksonSpencer
{{LUCA logo}} State of the art sun screen protection. LUCA uses Critical Wavelength(CW) to communicate each products's level of broad spectrum UV protection. Dermatologist recommended, and created specifically for children and those with sensitive skin. All LUCA products have a CW >370nm.   LUCA Sunscreen

One of Milwaukee's premiere salons for hair styling and extensions, facial and body treatments, nails, makeup, medical aesthetic services, and home of Milwaukee's Lash Boutique.   Salon Nova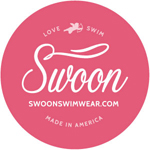 Swoon swimwear is feminine and flirty. Inspired by love these pretty bikinis are perfect for honeymoons, dreamy days & romantic getaways. Proudly Made in the USA.   Swoon Swimwear
The Industry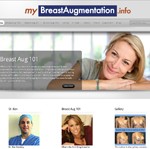 Are you considering breast enhancement surgery? If so, this site contains useful information about breast implants and breast augmentation.
Dr. Dembny's site dedicated to Breast Augmentation surgery  MyBreastAugmentation.info


Year after year, the most popular cosmetic treatment. FDA-approved to treat frown lines and crow's feet wrinkles, but works great in all sorts of other areas as well.  BOTOX Cosmetic

For the improvement of moderate to severe frown lines between your eyebrows; works great on crow's feet lines as well.   Dysport

Fractionated laser resurfacing for smoother, fresher looking skin with improved tone. Excellent treatment for photo-aged skin and surgical or acne scarring.   Fraxel Laser

Injectable hyaluronic acid gel for eliminating the appearance of nasolabial folds, wrinkles around the mouth, and plumping lips.   Juvederm

The first and only FDA approved treatment for making your eyelashes longer, thicker, and darker.   Latisse

Saline- and silicone gel-filled breast implants in round and anatomic shapes.   Natrelle

Skincare with the power of PSP and MPC to improve collagen and elastin.   Neocutis Skin Care

A unique calcium-based filler for volume correction that stimulates  your own natural collagen production.   Radiesse

A safe, natural, and versatile dermal filler that restores volume and fullness to the skin to correct moderate to severe facial lines and wrinkles.   Restylane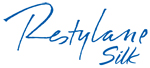 Subtle, smooth, and natural-looking. Excels for lip treatments and the lines around them.   Restylane Silk

Quality skin care products that include popular items such as DEJ Eye Cream, Intellishade, Nectifirm, and Teamine.   Revision Skincare

Achieve a natural looking appearance by replacing lost collagen. Sculptra allows a comprehensive approach to volume restoration of the face.  Sculptra


Specifically formulated for restoring midface volume loss, Voluma provides more lift than other HA products.   .   Voluma XC