We want to chat with you...
Schedule an appointment or simply get some answers...
My staff and I want to make ourselves fully accessible to you as you determine what´s best in your life…
Please contact us during normal business hours in-person , or by phone. Or, send us an email anytime. There's even our
Beautiful360 Facebook
  page where you can gather more information from my practice. It´s all an attempt to make cosmetic procedures that much more available to you.
What can we help you with?
Office Hours & Addresses:
Monday – Friday: 9 am – 5 pm
Waukesha Office
Plastic Surgery Associates
N4 W 22370 Bluemound Road
Suite 100
Waukesha, WI 53186
Glendale Office
5201 N Port Washington Road
Milwaukee, WI 53217
Phone: 414-443-0033
E-mail: cpssmke@gmail.com

Tell us that you LIKE us!
In a social media age, we're looking to extend our conversation with you online at Facebook, too.
If it's how you're comfortable communicating, so are we.
There are additional and more timely pieces of information that we share with our fans online. Not to worry, we keep your information private and that which we post is always of good taste.
[fb_button]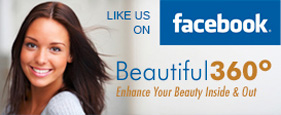 You might find us Tweeting occasionally…
about what's new, about what's tried and true, about promos, or anything else we think you would like to know.